Open'n'Shut is Adelaide's largest independent manufacturer of roller shutters.  Our fantastic products, backed up by excellent customer service, means we have been in business for over 20 years and earned a reputation for great quality roller shutters at unbeatable prices.  As a family run business, we take ownership and pride in all that we do.
We are proud to be a South Australian company, offering 100% Aussie made shutters, blinds and security doors whilst creating jobs in Adelaide.  As you are dealing direct with the owner and manufacturer, we pass on our savings and can guarantee you the best priced roller Shutters in Adelaide.
Don't buy your roller shutters until you have had a quote from us – you will be surprised and delighted by the huge savings we can offer and we will beat any genuine quote.
As trusted professionals, we take care of everything, we custom make your roller shutters to your exact measurements, manufacture them and install them.  There are no middleman margins to pay and one point of contact for all your needs.
We are open every day from 9am-5pm and are always around to take your call, so you can just sit back and relax, knowing you are in good hands.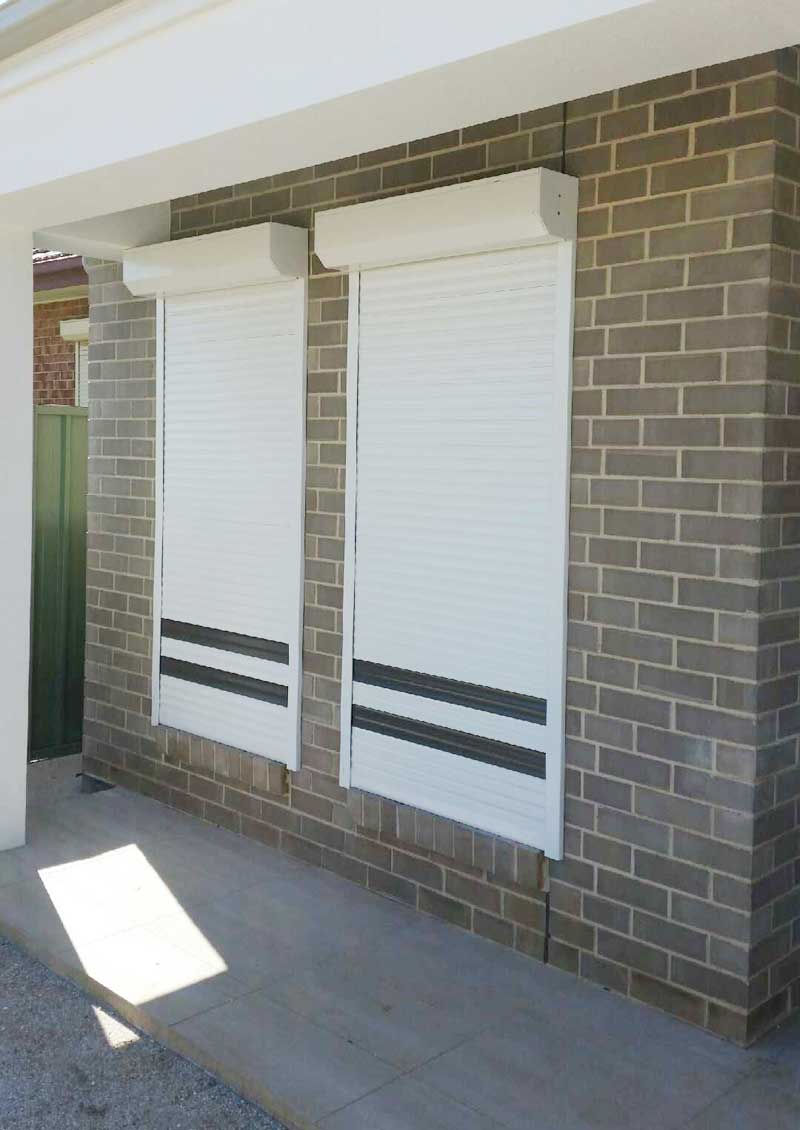 High Quality Roller Shutters Adelaide
Roller shutters are a great investment in your home and can offer many benefits
Insulation
Rollers shutters can offer savings of up to 30% on your heating and cooling bills by keeping the intense Adelaide heat out in summer and trapping the heat in during winter. If you are out at work during the day, closing your roller shutters can dramatically reduce the amount of heat entering the home, keeping your house nice and cool for when you return home from work.
Security
Roller shutters give added security to the home as they protect the windows and prevent them from becoming a point of entry to a potential burglar.
Noise Reduction
If you live by a busy road or close to a school or airport, roller shutters can help with noise reduction.  They have been found to absorb up to 50% of noise, to make your environment more comfortable.
Protection from the elements
Roller shutters provide excellent UV protection to prevent carpets and furniture from fading and also provide added security from the elements during severe storms and high winds. They can prevent the windows and doors from rattling, reduce or eliminate draughts and offer great protection to the windows from any flying objects.  Our bushfire rated roller shutters also provide essential protection for your home in the event of a bushfire.
Whatever roller shutters you want, we will take care of you.  We manufacture, supply and install roller shutters and security shutters to both commercial and residential projects all over Adeliade.  No job is too small or too large, so whatever the size of your roller shutter requirements, from one or two windows through to a whole house or factory, we would be happy to quote your job.
Bushfire Rated Roller Shutters Adelaide

Live in a bushfire or high wind area?  No problem, we manufacturer the full range of roller shutter profiles and are pleased to offer both bushfire and cyclone rated roller shutters.  Our bushfire rated roller shutters have been extensively tested by CSIRO.  When tested against severe bushfire conditions (stimulated), no ignition or flaming was observed, and they were able to withstand a maximum radiant heat exposure of 40kw/m2 after 60 minutes. Hence our Bushfire shutter has received a Bushfire Attack Level (BAL) of 40.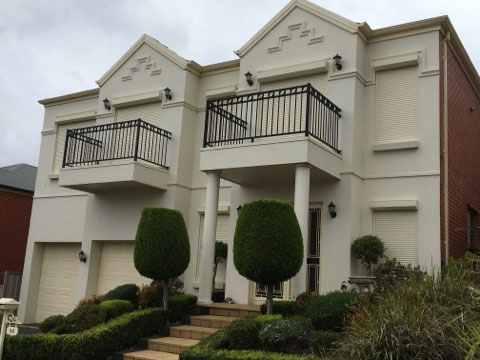 50 Months, No Deposit, No Interest Finance on Roller Shutters in Adelaide
Buying new roller shutters or window coverings can be a stressful time, so we aim to make things as easy as possible.  Our friendly sales consultants will come to you, for a free no obligation quote.  They will talk you through our great range of products, colours, and controls (we offer manual or remote-control roller shutters) and can advise you on the options best suited to your needs and budget.  It's easy to pay too, we offer no deposit, 50-months interest-free finance subject to a credit check.
Open'n'Shut supply and install most products within 3 -5 business days, so if you need something installed on a tight timeframe we have got you covered and what's more, everything we do is backed by a 5-year guarantee which covers both parts and labour.
Open'N'Shut for your roller shutters, plantation shutters, outdoor blinds, window furnishings & security doors.
Get a quote for your rollers shutters or any of our products: